Tag Archives:
How to find inner calm
Meditation is the calmest way to being out what's on the inside.
Read More »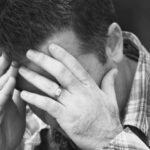 Overwhelm is a disturbing feeling of being flooded with more emotion than we can manage. However intense the emotion and anxiety you can learn how to overcome overwhelm and find inner calm and peace once again ~ Maya Mendoza Life seems to throw lots at us that can throw us off balance. It is how we deal with the effects ...
Read More »